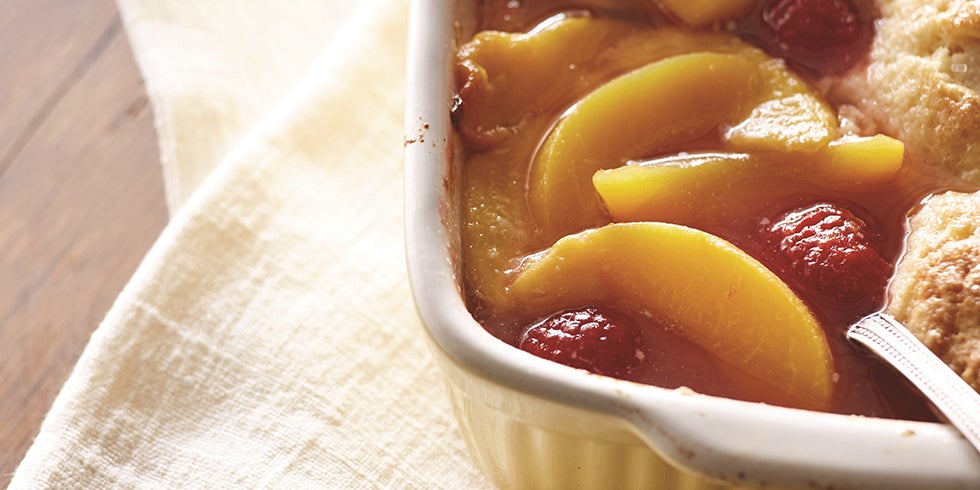 Easy Peach Cobbler with Raspberries
This Peach Cobbler with Raspberries is a delicious dessert.
Easy Peach Cobbler with Raspberries
Prep Time: PT20M
Cook Time: PT40M
Total Time: PT1H
VegetarianDiet
Ingredients
5 fresh, ripe peaches 1 carton of raspberries ½ cup melted unsalted butter 1 cup white flour 2 cups sugar 1 tsp baking powder ½ tsp salt 1 cup milk 1 tsp lemon juice 1 tsp cinnamon
Instructions
Set oven at 375 and butter a 9 x 13-inch baking dish. To make the biscuit dough, in a large mixing bowl, combine flour, baking powder, and salt. Then stir in milk until just moist. Gently fold in melted butter. For the filling, combine sliced peaches, raspberries, sugar, and cinnamon. Then empty onto prepared baking dish. Drop the biscuit dough by spoonfuls evenly over the top of the fruit. Bake for 40 minutes or until golden brown.
MAKES: n/a
SERVES: n/a
CALORIES/SERVING: n/a