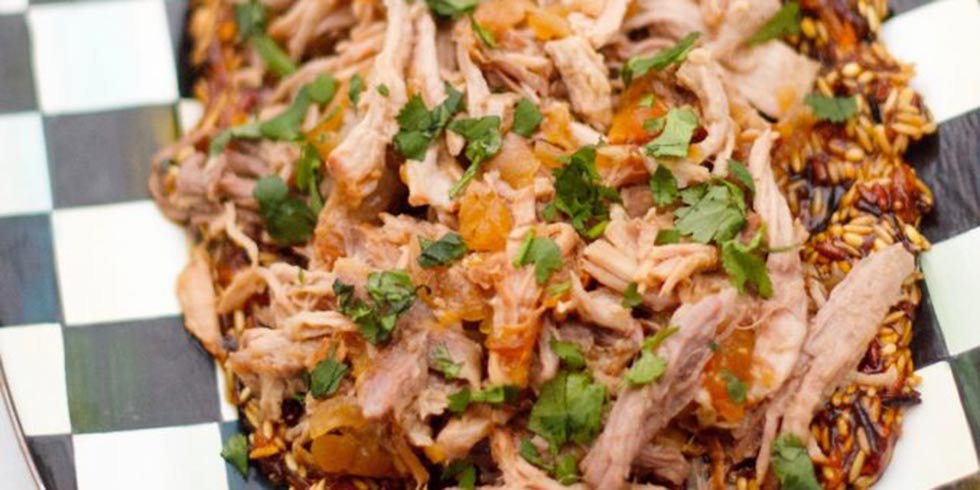 Slow Cooker Pulled Pork with Chutney
( Sandy Coughlin
Dinner
American )
The moment you walk through your door and catch the aroma of a delicious Slow Cooker Pulled Pork Chutney meal simmering in the kitchen, you know two things: 1) dinner is ready 2) you did it all without lifting a finger Being able to cook a meal "low and slow" for hours, without having to worry about pulling it out of the oven at the right time is one of the great advantages of having a slow cooker or crock pot in your kitchen.
Slow Cooker Pulled Pork with Chutney
Prep Time: n/a
Cook Time: n/a
Total Time: n/a
LowLactoseDiet
Ingredients
1 large red onion 1 jar Harry & David mango chutney 1 small pork loin roast (2lbs)
Instructions
Spray the bottom of a slow cooker, adding the small pork loin roast. Slice large red onion, and add the full jar of Harry & David's Mango Chutney. Cover cook on high or low heat, leave until the meat is moist and tender, perfect for shredding and serving on a bed of rice.
MAKES: n/a
SERVES: n/a
CALORIES/SERVING: n/a